Because it's more than just a floor
Dedicated commercial planning and estimation department
We have a dedicated commercial planning and estimation department in-house, which means each member of the team oversees their own client base to provide a more personable relationship.
We use the latest estimation software working from scale drawings to produce tailored, efficient & cost-effective plans and pricing. This works in line with our commitment to reducing our environmental impact by minimising carpet wastage during the planning process.
Our specialist teams have extensive product and installation knowledge with guidance and training on offer to Site and Sales teams. Working closely with our internal contracts management, installation teams and customer care department, we deliver exceptional results.
Read about our approach to sustainability
Floor Preparation
Adapt and overcome. Preparation is key to ensure floors are fitted safely, correctly and to the highest quality. Your dedicated Saint Flooring Contracts Manager will be on hand to assist and identify the correct preparation required to achieve the desired result.
Our team of installers are equipped to assess each unique situation and make steps towards accurately preparing each surface. With varying specifications, we are presented with a multitude of different floor slabs on a regular basis, from sand and cement to anhydrite and Agilia. Once we have been advised on and assessed the type of slab, our team of experts set out to prepare all floors to the required standard.
From screed to finished floor
Our team of specialists have an expert eye for detail which allows them to adapt to problems with tailor-made solutions, all whilst keeping design and functionality in mind.
At Saint, we understand the difficulties that can emerge when laying flooring. Subfloors can present many challenges, but our knowledge and investment in the right tools, training and technology allow us to overcome them with confidence.
Never missed a deadline
Time is of the essence and we know how frustrating it can be when a deadline isn't clear. That's why we commit to achieving the results you expect and delivering them on time.
In addition to this, our advanced remote working capabilities allow flexibility of working during unprecedented events, making sure we're always on hand when you need us.
CONTACT US TO FIND OUT MORE
A tried and tested process;
we're with you at every step

Planning
Every project we bring to life starts with a great plan. We pair our expertise with your clients' needs to create the right solution, every time.

Estimating
We pride ourselves on the solid working relationships we have formed directly with manufacturers and suppliers, achieving the best rates and service possible for our clients' needs.

Installation
We thrive on seeing great ideas come to life. Our expert craftsmanship will ensure the installation process is as smooth and straightforward as possible.

Support
Our customers are our top priority. That means that even once your project is complete, our dedicated customer care team will be on hand to answer and resolve any queries.
"Good Morning Rachael
We both just want to say how incredibly impressive Saint Flooring and Interiors have been, from the outset until now we have experienced the most outstanding customer service from Ian Myatt, Zoe House, Tracy Leather and every other member of the team that have been involved in one way or another to help us achieve the finish we required, we can't thank you all enough for this process.
It is so refreshing to know that all of a company's departments work at this level and not just a few."
Don't just take our word for it
"I have worked with Saint flooring for over 10 years now and in my opinion they are one of the best flooring companies out there, they are always willing to help and are perfectly set up to assist developers' flooring needs."
MD of Persimmon Homes
Don't just take our word for it
"I have worked closely with Saint flooring for many years. In my role as Head of Customer Care for a Nationwide group PLC, it is imperative that we have contractors we can rely on! Saint tick all the boxes: quality, reliability and a great product. The fitters are always polite and pleasant to deal with. On the rare occasion we requested a call back, nothing was too much trouble."
Nationwide House Builder/Developer,
Mid & East Midlands
Don't just take our word for it
"We would just like to say what a fantastic job your fitter John did when he came to replace the flooring in our bathroom. Not only did he replace the board underneath, but when he discovered the grouting strip were incorrect, he went back to Winsford to get the correct size and returned to fit them."
Don't just take our word for it
"William Davis Limited began trading with the Saint Group in January 2018 and from the first introductory meeting with Steve and Lucy Turner in August of the previous year, there was no doubt in my mind that we would have a successful trading relationship with a company and a team that are very passionate about delivering upon their promises."
William Davis
Don't just take our word for it
"we just wanted to say what a fantastic job your fitting guys have done on the Amtico flooring in the reception area & kitchen.
Despite what must've been a difficult job in following the curve of the walls, the finish looks amazing. The herringbone is dead centre and the attention to detail around the doors frames and floor boxes is exceptional."
Bellway - Managing Director
Don't just take our word for it
"Thank you Kelly, the flooring was amazing and we are over the moon with the detail and quality of fitting."
Don't just take our word for it
"I am writing to praise one of your employees Justine, who deals with our site.  In this industry, as you know, we are very quick to play the blame game but not so forthcoming with people who go above and beyond.   Justine has been out of this world in helping our site reach our targets not just at year end but every day.  She is always happy, polite and she also has a great sense of humour"
St Modwen - Site Manager
Don't just take our word for it
"Lucy, Luke and the team are immensely professional, approachable and reactive. They quickly understand any brief, offer great quality and fantastic service."
William Davis
In partnership with the UK's best suppliers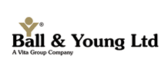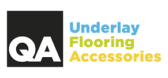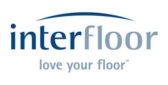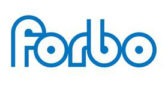 Health and safety is our primary focus
Through our continued investment in training programmes, we ensure both our contractors and sub-contractors are fully equipped to practice safely whilst ensuring the safety of our customers too. All contract managers and lead installers are accredited to SSSTS level, so you can have peace of mind that our operations are regulated securely.




Want to find out more about how
Saint Group can help your business?
Click here to contact us and speak to one of our dedicated flooring and interior teams.